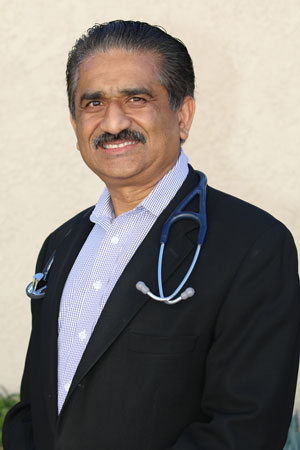 Mayur C. Patel, MD, has been in private practice in Burbank since 1996. He completed his medical training in India in 1986 and his residency in internal medicine in Brooklyn, New York in 1992. Afterwards, he went on to complete his fellowship in pulmonary medicine in Brooklyn in 1994 and then one year of critical care fellowship in 1995 at Mount Sinai Medical Center in New York.
Dr. Patel has been affiliated with the Providence Saint Joseph Medical Center since moving to California in 1996 and has served as Chairman of ICU for 10 years, 2 years as Director of ICU, and Director of Respiratory Services for 6 years. He established California Chest and Medical Center in 2005 and has strived to make it the best place to provide patient-centered care with the help of his staff.
Professional Affiliations
American College of Physicians
American College of Chest Physicians
LACMA/CMA (California Medical Association)
Dr. Patel enjoys golfing, hiking , skiing, and travelling when time permits. He lives in the community and is always available to take care of his patients in town or when they are out of town too.